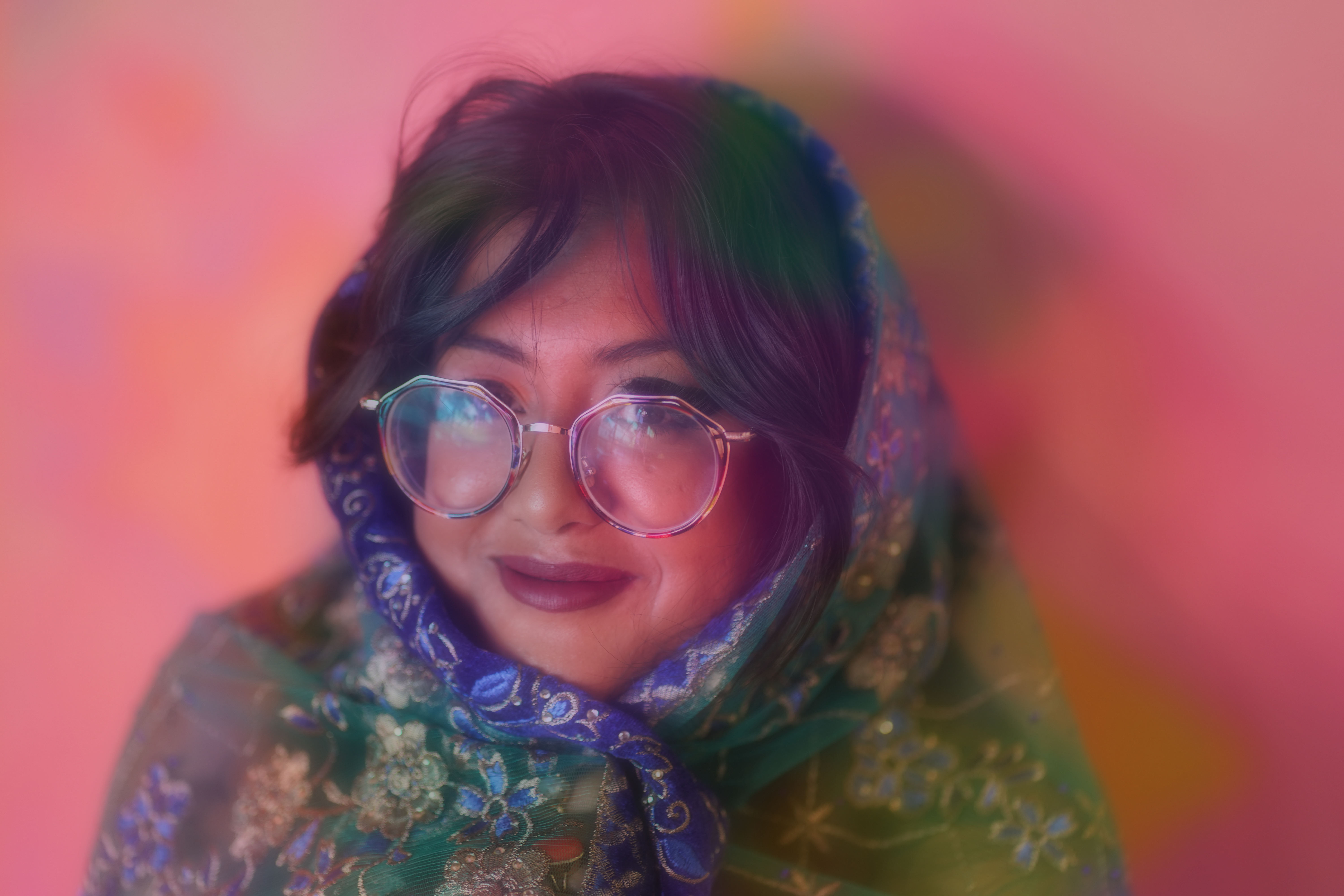 After over 5 years in the making, today is finally the release of "Sicko" by Oakland, CA based-artist BEAST NEST aka Sharmi Basu. "Sicko" is our 93rd release and one of our most special releases to date. You may be under a barrage of release notifications today as it is Friday, but we want you to pause for a minute and think back to all of the work that Sharmi has put into the Oakland community for over a decade. Their love, selflessness, attentiveness, attention to detail, endless community based volunteer work, organizing and education, capped with a second to none warm and giving personality has been a blessing to a scene and community that's struggled since the ghost ship fire of 2016, and in many ways even before that. Through their workshops, many performance series, de colonial practice, and sound practice, Basu has been doing work to strengthen and heal our communities with little to no recognition, and in many ways has wholly helped usher in a generation of marginalized artists in the noise and experimental world, a place where many marginalized artists have been previously erased. Through their curation, Sharmi has introduced me personally to so many artists that have become influential on my own personal practice and the curatorial practice of Ratskin. Sharmi's work represents a culture of love, accountability, self acceptance and actualization, and "Sicko" is a direct extension of that. We ask you cast your eyes below upon the many ways you can support the project. If you have been moved by Sharmi's work or appreciated the wildly rich diverse experimental music scene in Oakland in the last decade, please consider supporting Basu's newest work, "Sicko" today!  
Here's Ratskin's cofounder MD reflecting on the work of Basu and why you should order "Sicko" today.  
"Since I met Sharmi, their work has been dedicated to empowering other marginalized people. They create and share experimental music because they want others to know that they too can make experimental music. They share their skills and teach workshops because they want queer and trans people of color to know that music making is also accessible to them, regardless of what white supremacy has made them believe their whole lives. Let's not pretend that this landscape doesn't favor whiteness and white supremacy. Let's not pretend that experimental music is not just a colonized version of music that has erupted from Black resistance and from Indigineous peoples all over the world.  Sharmi has been dedicated to making sure that Queer and Trans BIPOC have access to money, resources, and the confidence needed to create. They are dedicated to letting people know that someone has their back in traumatizing art spaces. They are willing to name the elephant in the room and be fired, criticized, or ostracized. They have been instrumental in changing Ratskin's priorities, in addition to other folks like Wizard Apprentice, Golden Champagne Flavored Sweatshirt, and Gorgeous Vermillion, and they truly care about music as a healing modality and model for resistance for all marginalized people. Sharmi often drops everything to support other people, and is often told that they are still not doing enough. It is so important to show people who put their bodies and mental health on the line for other people that they are also important and worth supporting, especially when they are disabled, and I hope you take the time to listen to this record and show Sharmi that they are worthy of that care" 
All Music Written and Composed by Beast Nest  
Recorded at Santo Studios by Zachary James Watkins 
"Into The Tangerine" Recorded by Sharmi Basu 
Saxophone by Genox Devi 
Mastered by Jake Rodriguez 
Artwork: Khushboo Gulati
Liner Notes by Marlo De Lara, Sepehr Mashiahof 
Soft Merch Designs by Rich Love Media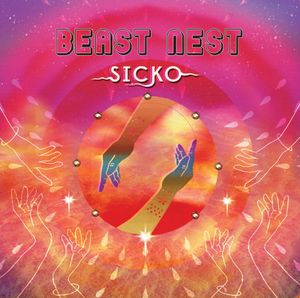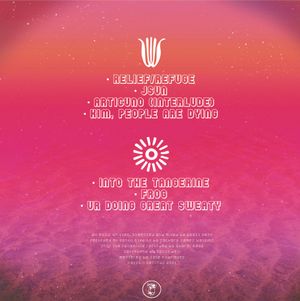 Order "Am I Doing Better" Workbook
Order Last Special Edition Bundle
Order Long Sleeve Shirt on Ratskin Webstore  
"Sicko is a freak 4 freak, crazy 4 crazy wet blankie. This album was hobbled together over the years following the Ghost Ship fire which occurred December 2nd, 2016. It's been 5 years (wild) and I believe all us survivors are vastly different people since then. My mental health issues were always a bit out of control and the aftermath of Ghost Ship, despite the labor of love that went into a massive mutual aid effort I had rarely experienced before, sent my brain into a deep, perhaps necessary, pit. The work that birthed this album was my rope, and while some of these sounds and songs feel old, they were built slowly and with the support of my friends. I am so grateful for medication and the disability justice community. I am deeply grateful for my fellow sick in the head friends who are dedicated to working on themselves and with each other. I am really grateful for all the people in my life who choose to stay connected to me despite some not cute behavior, and I feel additionally grateful for those who hear me when I call them out on the same. 
All my music is dedicated to Beni and the Queer and Trans freaks that make my life so fun and wholesome and nerdy and joyful and cool and weird. I want safety and empowerment for us all. I want us to make stuff when we want to and consume stuff when we want to. I want us to have shelter and whatever we need to feel the least shitty on our shitty days and super happy on our happy days." — Sharmi Basu, Beast Nest
Thank you so much for your support of Ratskin Records and our artists, more to come soon and make sure to check back next Friday for Bandcamp Friday, we will be dropping several label exclusive merch items.  Thank you for your support and love.