yama uba + malocculsion october 2023 - japan tour
10/13 Tokyo 
Deca Bar Super 
Un Hombre Solo, Soloist Anti Pop Totalization, Lilii Mar (Virgin Sex Killer), DJ Sisen, Yama Uba (DJ Set) 
https://www.tokyodecadance.com/decabar-s/ 
10/14 Tokyo 
Shinjuku ACB Hall 
Yama Uba, Phaidia, Jet Pepper Tower, The Tricks, 13th Moon, The Barium Pillz, DJ Satosick, VJ Kihito 
10/15 Oita City 
AT Hall 
Yama Uba, Malocculsion, POV Noise 
10/20 Osaka 
Environment 0g 
Yama Uba, Malocculsion, ばねとりこ (Banetoriko) 
https://nuthings.wordpress.com/ 
10/21 Kyoto 
夜想 | Yasō 
Yama Uba, Malocculsion, Jet Pepper Tower, Jubilee, DJ Satosick 
10/22   Tokyo 
大塚 BAR 地底 | Otsuka Bar Chitei 
Yama Uba, Malocculsion, Okinawa Electric Girl Saya, Ami-Bique 
email:  ratskinsound@gmail.com /  yama.uba.music@gmail.com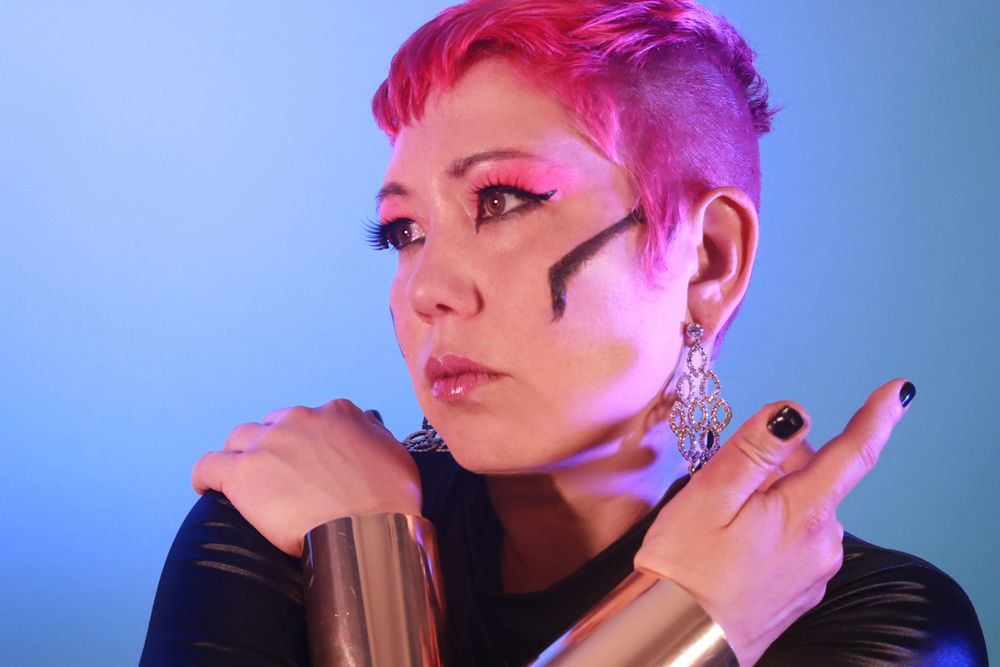 YAMA UBA / ヤマー・アバー
Yama Uba は、Akiko Sampson (Ötzi/Psychic Eye Records) によるダークウェーブ/ポストパンク プロジェクトです。広がりのあるボーカル、爆発的なベースギター、シンセポップやインダストリアルビートにシンセを重ねたヤマ ウバのサウンドとライブ パフォーマンスは、米国、メキシコ、ヨーロッパの聴衆を魅了してきました。彼らの次のアルバム『Silhouettes』は、2023 年 10 月に Psychic Eye/Ratskin Records からリリースされる予定です。 2017年以来、アキコ・サンプソンはヤマ・ウバ(以前のプロジェクトではエッツィ)として、ザ・カメレオンズ、ピンク・ターンズ・ブルー、シー・パスト・アウェイ、ライト・アサイラム、ツイン・トライブズといったダークウェーブ、ポスト・パンク、パンクの著名人とステージを共有してきた。他にもたくさん。 2023年10月14日、ヤマ・ウバは東京でライブを行い、日本のデスロック界のレジェンド、ファイディアと共演し、その後日本の他の都市をツアーする。  
Yama Uba is the darkwave/post-punk project of Akiko Sampson (Ötzi/Psychic Eye Records). With expansive vocals, explosive bass guitar and heavily layered synths over synthpop and industrial beats, Yama Uba's sound and live performances have captivated audiences across the United States, Mexico and Europe. Their upcoming album, Silhouettes, will be released in October, 2023 on Psychic Eye/Ratskin Records.   
Since 2017, Akiko Sampson has shared stages as Yama Uba (or in their previous project, Ötzi) with darkwave, post-punk and punk luminaries such as The Chameleons, Pink Turns Blue, She Past Away, Light Asylum, and Twin Tribes, amongst many others.   
On October 14, 2023, Yama Uba will perform live in Tokyo, playing with the Japanese deathrock legends Phaidia, followed by a tour of other cities in Japan.