HEADBOGGLE + MALOCCULSION "Esoteric Electronic Analog" SUMMER TOUR 2023
July 11 - July 19, 2023, WEST COAST, USA  
July 11 Tues            Chico, CA @ Naked Lounge w/  CONVERT, PURITY 
July 12 Weds           Corvallis,  OR @ Corvallis Museum w/ JESS MONROE
July 13 Thrs             Eugene, OR  @ Epic Seconds w/ THREE BRAINED ROBOT, MANDOM 
July 14 Fri                Portland, OR @  XHURCH w/ DEAD WEEKEND (GOLDEN DONNA + AVOLA), CARLY BARTON
July 15 Sat               Seattle, WA  @ Gallery 1412 w/ THE LATE UNPLEASANTNESS, R33K
July 16 Sun              Anderson Island, WA @ Anderson Valley Arts Center - Island X - w/ CRACK'D BLACK, THE COLLAPSE
July 17 Mon             Everett, WA @ The Pool House w/. FIGHT MILK, EKG, SEBASTIAN CAMENS
July 18 Tues            Portland, OR  @ The Fixin To' w/ VALERIE 23, CBSM, FM RADIO 
July 19 Wed            Arcata, CA @ Richard's Goat Tavern w/ HUDSON GLOVER, IDYLL, COMPLEX CROWN
email:  atthegates13@gmail.com / headboggle@gmail.com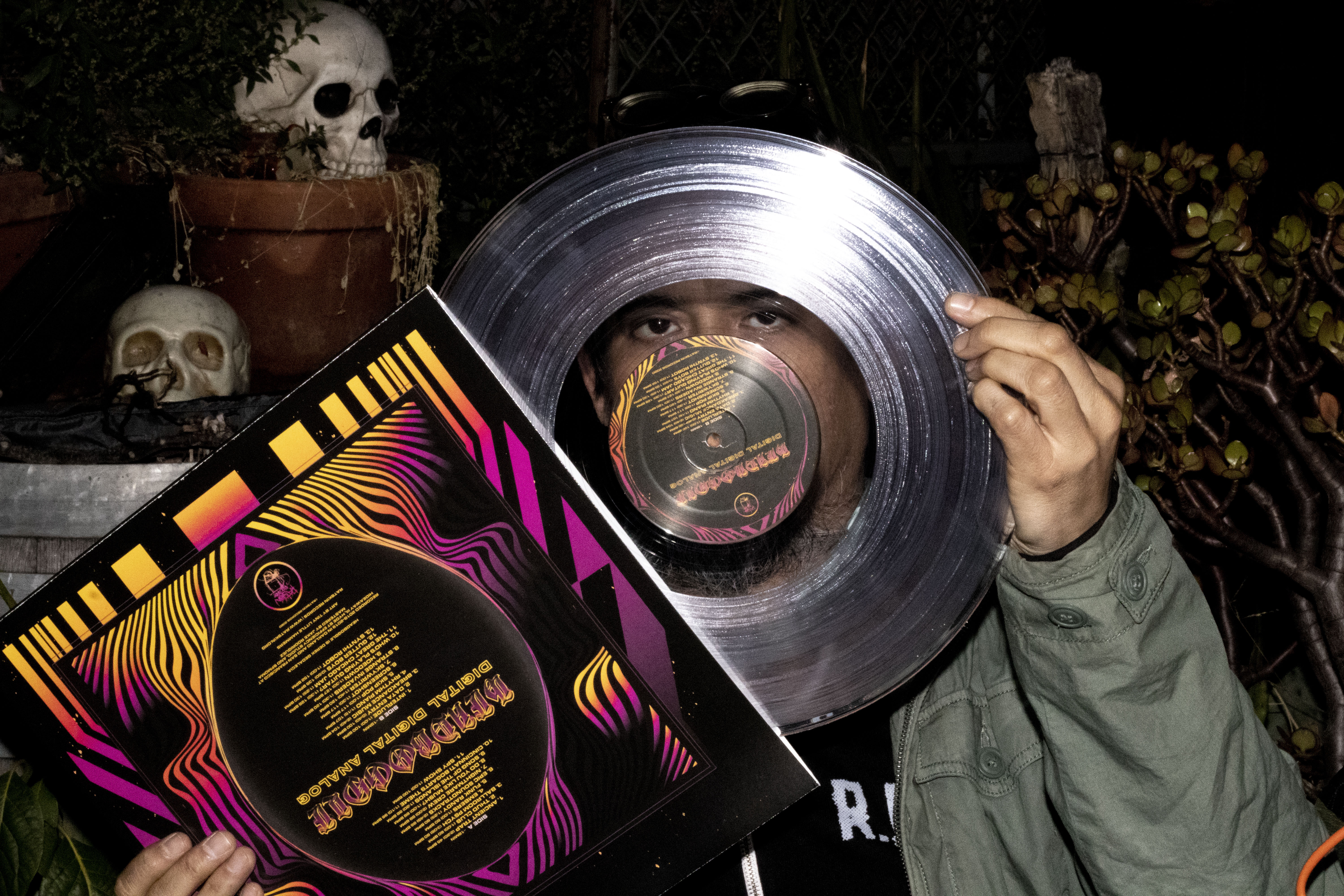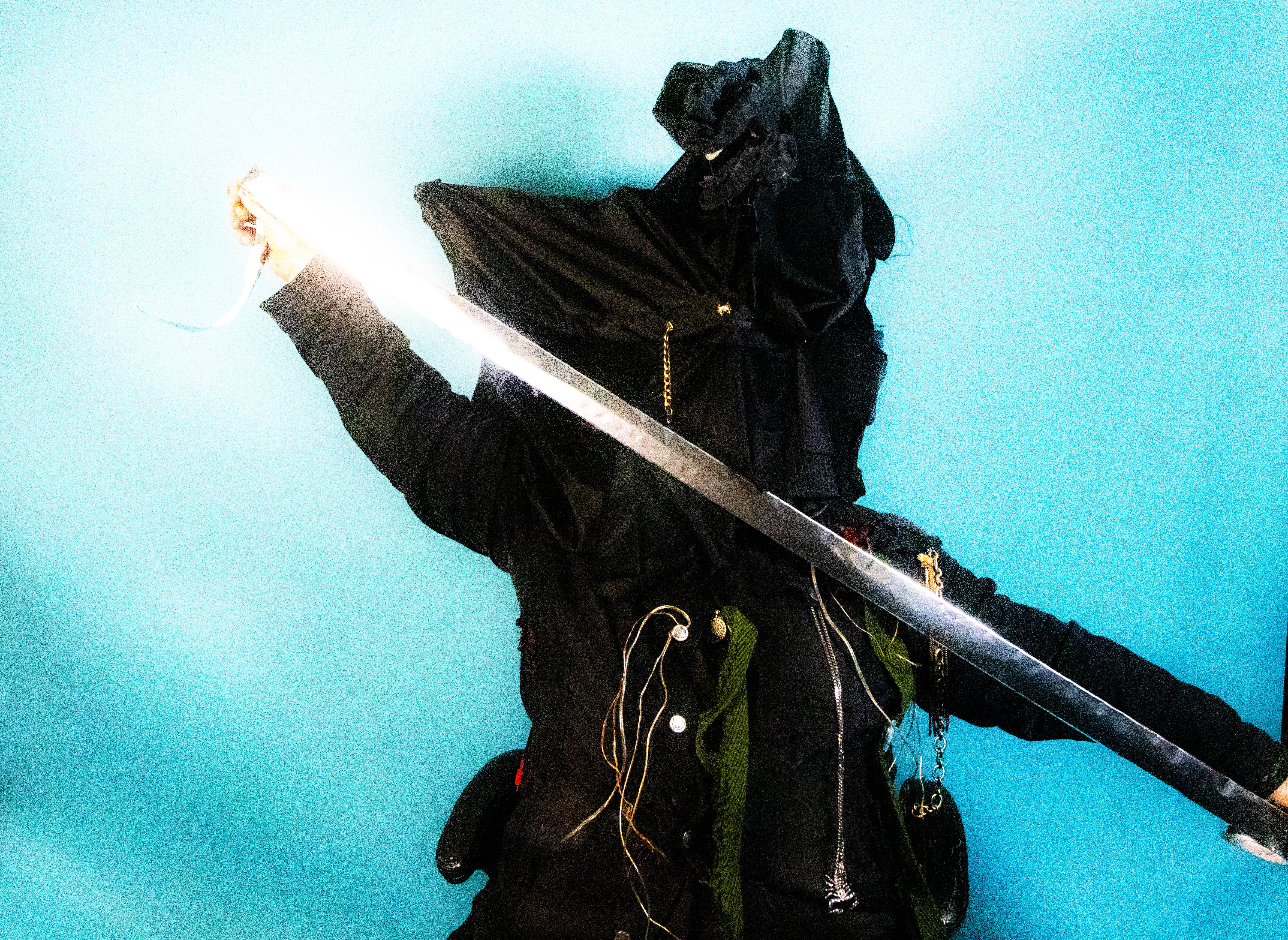 HEADBOGGLE, the long-running experimental electronic project by Derek Gedalecia has been making waves in and out of the Bay Area for some time now. WIRE readers and synth-heads the world over know about the project already: electronic synth jams meets absurdist musique concrete conceptual performance.  Derek's decades long experience with keyboard and guitar based instruments is often underscored by standup comedy and performative antics in the live setting.  
This PNW tour is the first series of shows since before the pandemic in mid-2019.  To support the Ratskin Records LP at the time, Derek and Malocculsion toured to Chicago and back to the Bay Area playing completely different sets each stop along the way. The plan is the same for our friends in the Northwest featuring unique A/V performance. Both Headboggle and Malocculsion have some new compositions and performance strategies as well as some new gear to fill out their live sound. You might even get to catch their collaborative duo "The Collapse" as an encore part of a set. Anything could happen. There will be a split 7'' lathe to support the tour as well as a mobile Ratskin Records distro in tow! 
----
https://ratskin.org/headboggle 
----
https://ratskin.org/malocculsion-new 
---
Headboggle 
Derek Gedalecia, a.k.a. Headboggle, has been performing electronic keyboard-based soundscapes for several years in the Bay Area in over a hundred local performances at venues ranging from GTK to YBCA. Incorporating lowbrow with highbrow art, music, and comedy, Head Boggle's intent is to fuse together a new ecstatic improvisational performance style with a carefully crafted musical underbed. In his formative years, Gedalecia studied classical and ragtime piano from noted ragtime composer/revivalist Dr. Brian Dykstra. 
Malocculsion 
Malocculsion is a sound, visual, and performance artist currently based in Oakland,CA, currently exploring relationships of sound, the body and the exterior space in which they exist, psychosis, mortality, the prison system and the omnipresent entropic trap door of life. Through high tension multimedia performances , videos, photography, sculpture, curation, and other various documents, Malocculsion explores the negative spaces of our perceived realities, and the social and physical spaces that surround us  Malocculsion also curates the RATSKIN Records imprint, founded in 2005, which focuses on documenting and releasing important audio based works in the phonographic, cassette, CD and digital formats. as well as co-founding the Coral Remains project, which is a mobile sound and performance art unit since 2010 , FALSE NONE a cult inspired performance art project, CYBORG EYE, a Italian horror inspired psychedelic offering of nostalgia horror archetypes,