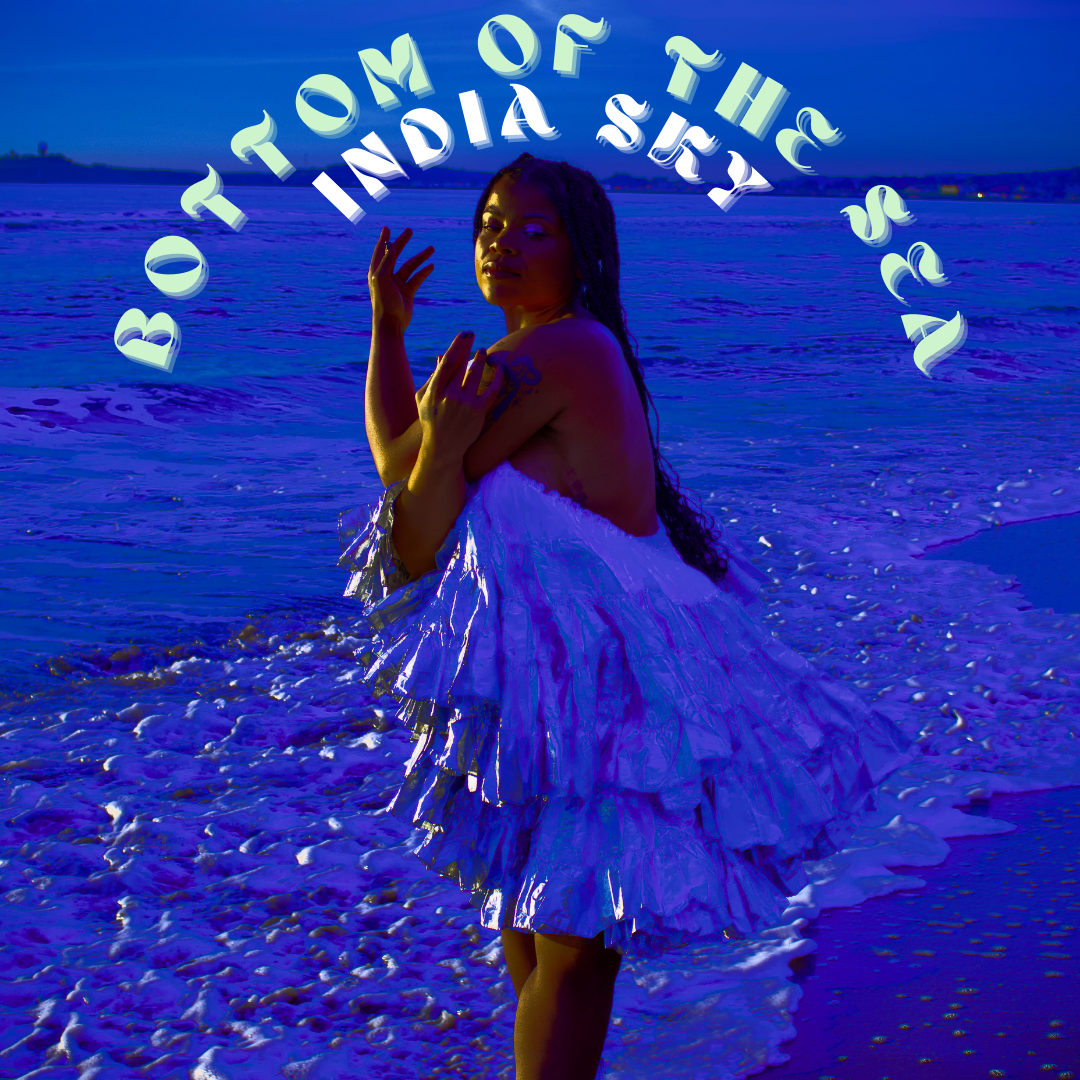 A long time vocalist and multidisciplinary artist, India has been honing her craft as a music producer for the past several years, performing her original songs oftentimes interwoven with dance, theatrics and video projections. Her creative process is guided by an intimate tuning into, and conversation with ancestry, legacy, power, spirit, intuition and emotion and through her work India seeks to illustrate "the invisible worlds" that shape her lived experience. As a seasoned artist and director, India has a track record for creating elaborate, imaginative large-scale ensemble productions as well as intimate smaller scale performances, film and installations. In her music, India's channels her passion for world-making, crafting a sound that combines evocative lyrics, layered synths, lush, carefully cultivated vocals and storylines that often spiral into the mystical. 
"Bottom of the Sea" is India Sky's first single off of her forthcoming debut project "Somewhere Over The Mystic Moon" to be released in Fall 2022. It is a siren's call that will pull you into the whirl-pooling depths of a hypnotic and otherworldly ocean. This powerful, sultry, synthy, dance anthem begs you to catch its wave and ride it, and leaves the sweet saltwater taste of what it might feel like to breathe under the sea with guardian whales at your side. 
LISTEN HERE: 
https://ratskinrecords.bandcamp.com/album/bottom-of-the-sea 
Written, produced and performed by India Sky 
Edit/Mixing Engineer: Jhevere Reynolds (Beachhouse Audio) 
Recording Engineer: Wazi Maret (Tender Bois Club) 
Photo credit: Avé-Ameena Long (Keep It Diasporic) 
Out now on Ratskin Records on our website, Bandcamp, and all streaming platforms. 
-