BEAST NEST Music Video Accepted into "Interconnected" Juried Exhibition At Southern Exposure . On view now!  
October 23 - November 20, 2021 
12:00 - 6:00 PM, Wednesday - Saturday  
Southern Exposure, 3030 20th Street
SHARMI BASU "EGGWATER IN RATSKIN HOLOSUITES"  
Experience the VR Piece from the comfort of your own home at the link above :)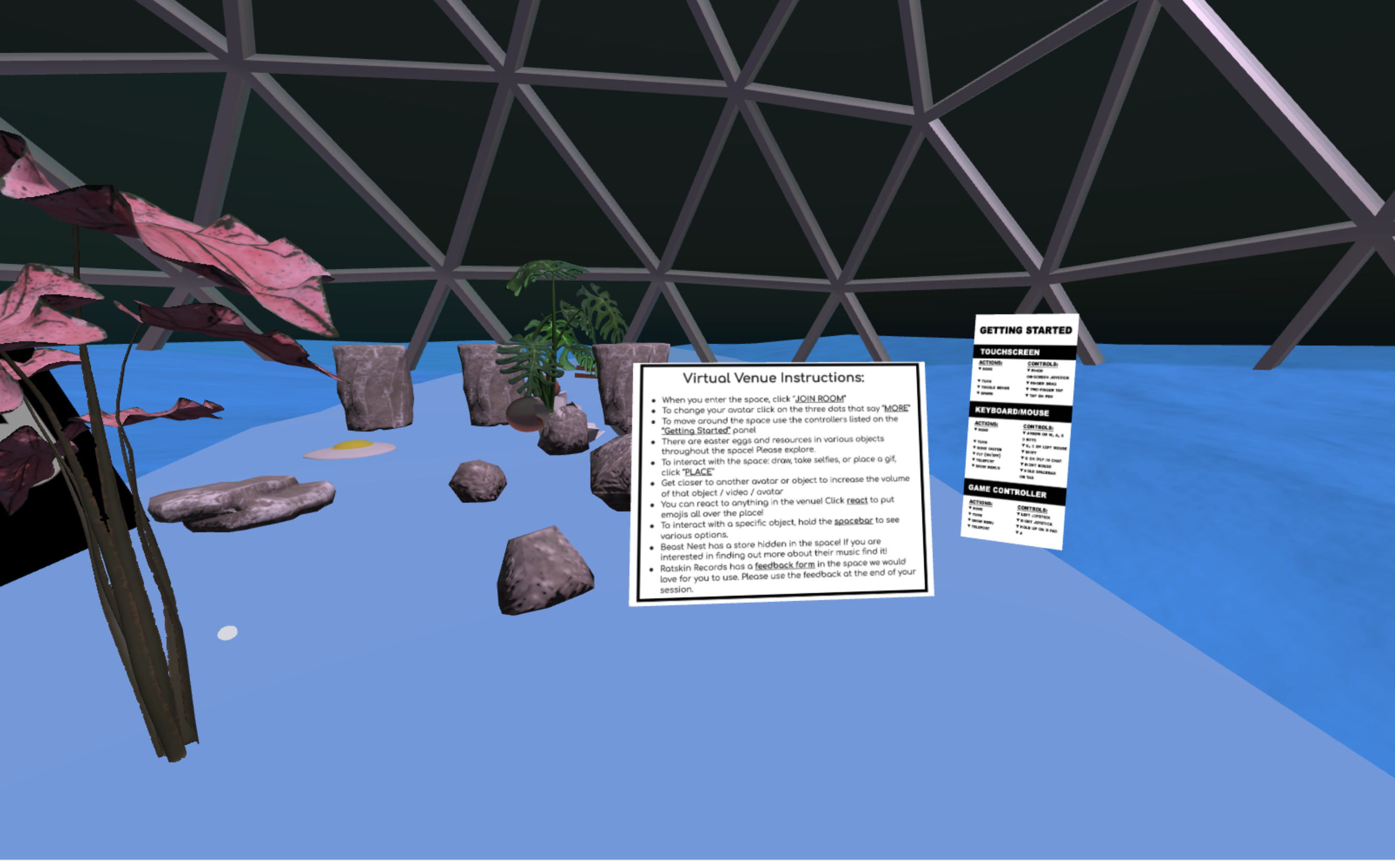 Artists: Joseph Alef, Crystal Azul, Sharmi Basu, Carlos Fernandez, Luis Garcia, Felicia Griffin, Shana Harper, Steph Kudisch, Darrin Martin, Tricia Rainwater-Tutwiler, Clio Sady, Ruth Tabancay, Anthony Tusler, Rachel Ungerer, Monica Valentine, George Wilson 
Southern Exposure's 30th Annual Juried Exhibition, curated by Jackie Clay and Jillian Crochet, features the work of 16 Bay Area-based artists with disabilities. These powerful works address themes of (or longing for) connection and community — finding alternate ways of being, feeling and thinking through tactility and touch, haptics, color, sound and line. 
In addressing disability as the topic of this year's Juried Show, we affirm that people with disabilities have an important and valuable perspective that we must recognize and uplift. SoEx asserts that disability must be included in conversations about inclusion and diversity. People with disabilities make up one of the largest marginalized and often overlooked communities. SoEx commits to learning from and righting past mistakes to become a truly inclusive organization. We seek to radicalize our language and not shy away from the use of the word disability.