OUR NEWEST RELEASE - TYLER HOLMES "NIGHTMARE IN PARADISE" IS LIVE VIA OUR BANDCAMP STORE!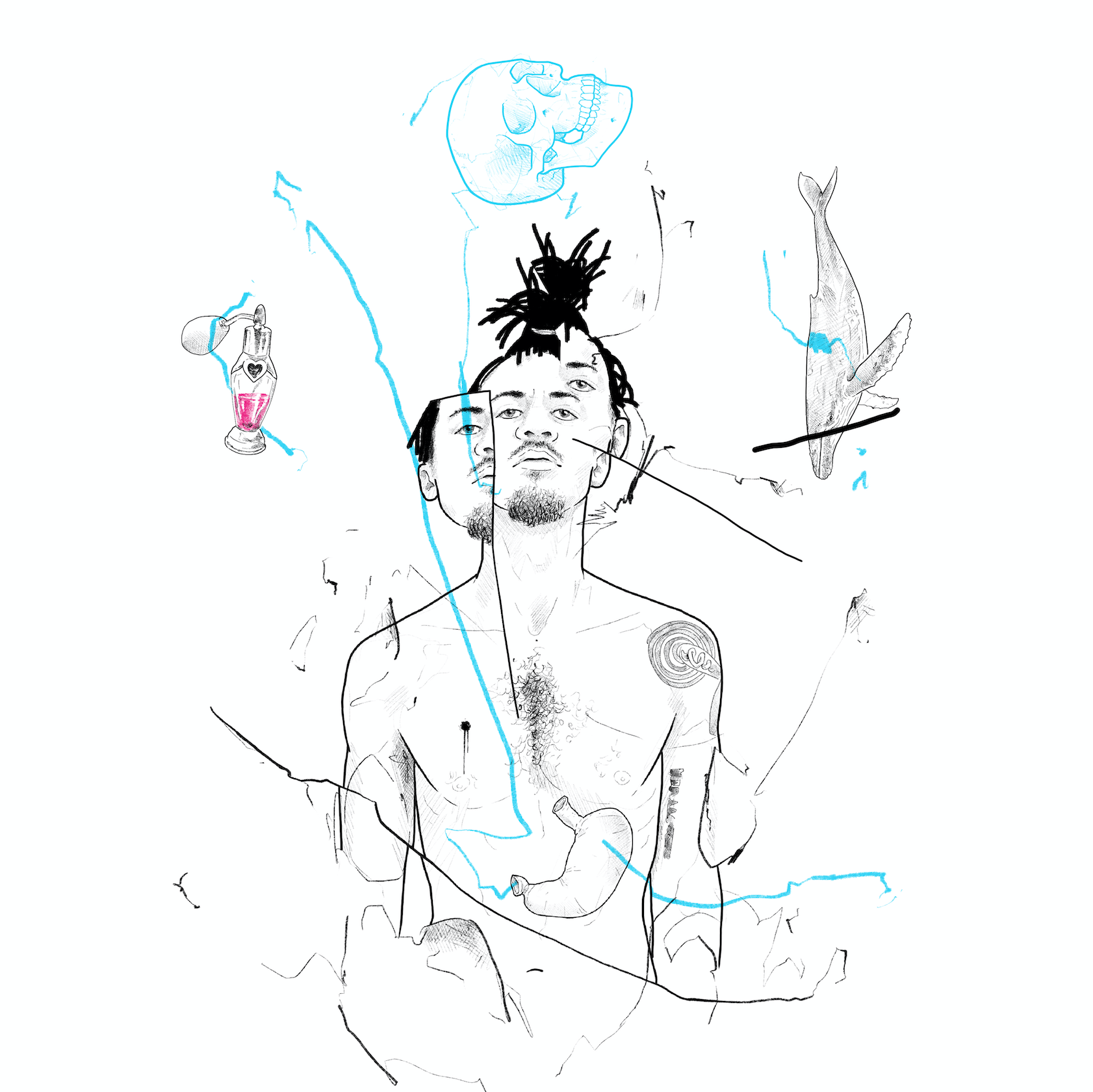 "Nightmare In Paradise" ​by​ ​Tyler Holmes ​was written in the wake of a violent trauma that Holmes and tour mates experienced on their last night in Puerto Rico at the end of an otherwise blissful tour. Holmes stayed behind with longtime collaborator and friend San Cha to care for their injured bandmate, taking shifts sleeping on a hospital floor and staying with friends in downtown San Juan. Upon returning stateside, Holmes experienced intense PTSD, bouts of agoraphobia, and extreme ongoing stomach pain. The symptoms drove them to composition as a survival tool and means to process extreme dark thoughts, anxieties and emotions. Initially the project began as acoustic guitar demos sounding like Hole's MTV Unplugged performance remixed by Tricky, the songs eventually morphed into the electro-acoustic aquarium that the album contains now​. 
Despite the album's violent and chaotic conceptual underpinnings,​ ​"Nightmare In Paradise" i​s the culmination of many years of ​toil, struggle, scrapping and re-editing, crying and singing, ultimately rebirthing ​the most complex and nuanced musical offering yet from Bay Area artist Tyler Holmes. ​"Nightmare In Paradise" is H​olmes' most refined and deliberate distillation of concept and composition working in a complicated and refined harmony. Through even more delicate and nuanced vocal presentation across the twelve songs, beds of layered acoustic guitar, minimal electronics, cello and woodwinds, Holmes has refined their hybridization of Electronic / Folk / R&B and Modern Black Classical music to a feverish crescendo on ​"Nightmare In Paradise".​ 
"I've been calling this my 'adult-contemporary' album because it is leagues softer than anything I've ever released, especially as a collection. This work was created as a document of my personal recovery from a very violent traumatic event and maps my experience with healing, PTSD, and illness. If the record is soft, or soothing, it is so because I needed to tell the story that way to make it palatable to process for myself. I needed to channel brutality through a healing lens to be able to recount the experience." 
The album features 12 players across its 12 tracks and a duet co-produced by LA's GESS. Holmes' uncanny ability to constantly reinvent and reimagine their own compositions through the addition of live players, remixes, in both expanded and minimal forms shines through on several tracks on the album, highlighted through lush strings and wind sections, such as on the lead track ​"Confuse Me"​. 
These moments aren't beautiful accidents however, rather delicately wrapped sonic gifts in musical form. Pulling from genres as disparate as Harsh Noise and Dop-Wop, Holmes breathes life into their own uniquely personal sonic and conceptual world. 
Holmes states​ ​"I wanted to create a white space. A clean slate; where emotions (no matter how painful) could present themselves fluidly and be wiped clean. To process the traumas and tribulations one by one, each feeling a colorful gesture on blank canvas. Each wound here for a moment and then passing off into the void to make way for the next." 
The album's lead single and visual "​Confuse Me​," ​a breakup song written as a reflection in the aftermath of a long tumultuous romance​. Minimal synths, electronics and horns lay delicately below Holmes' breathy, layered vocals. On ​"Confuse Me"​ Holmes channels a reflecting pool of emotion, building intricate architectural structures within a single feeling or experience, providing the listener with an intimate window into the destruction and need for rebuilding which informed the album. Through precision and stark, pop minimalism- the listener is transported into ​a space​ where Holmes is oftentimes present in the space, whispering out of the speakers. Other times, the lyrics reflect inwardly on Holmes own subjective orientation to the story (talking to themself,) but never closing the listener off completely. Holmes has allowed us into their vivid universe as an observer, friend and perhaps even on occasion, the subject. Like a jellyfish following an unknown torrent, we float through the rich sonic landscape of "​Nightmare In Paradise '' a​ nd all of it's vivid conceptual dichotomies. Rich in feeling, form, and execution, ​"Nightmare in Paradise'' w​ ill appease fans from ​Bjork​, ​FKA Twigs​, ​Xiu Xiu,​ and ​Florist​, while simultaneously carrying them to spaces untouched by these names adorned to so many of us.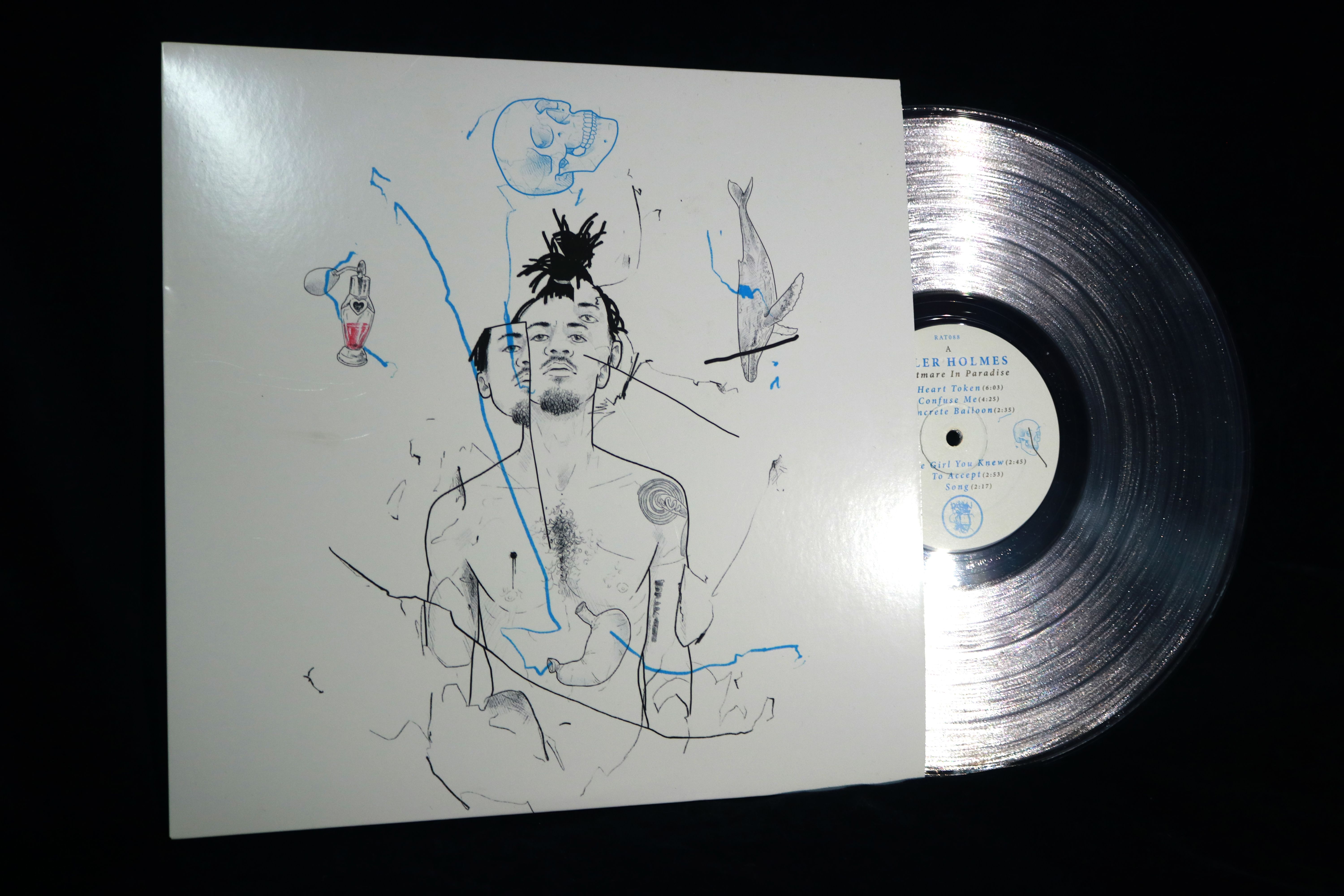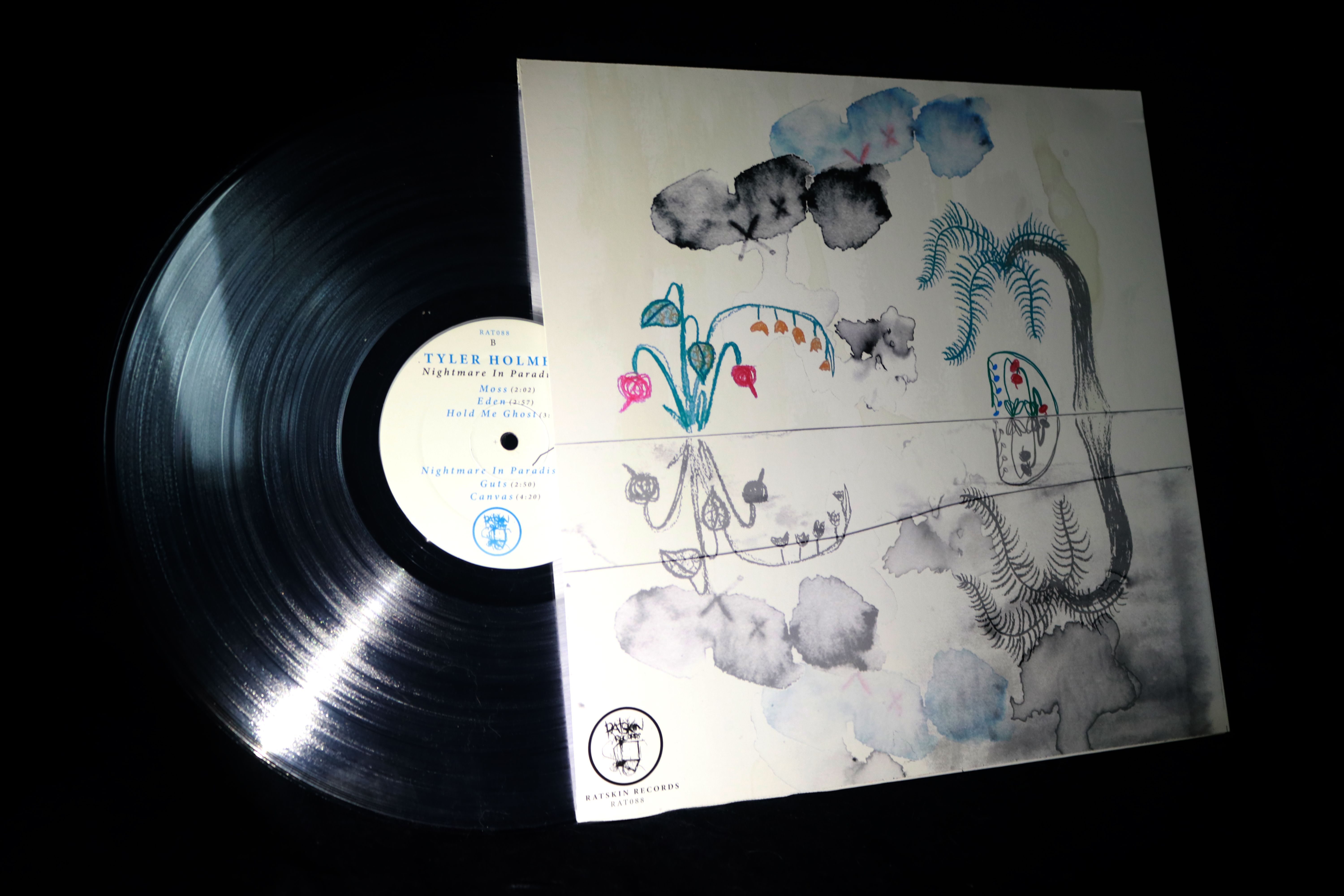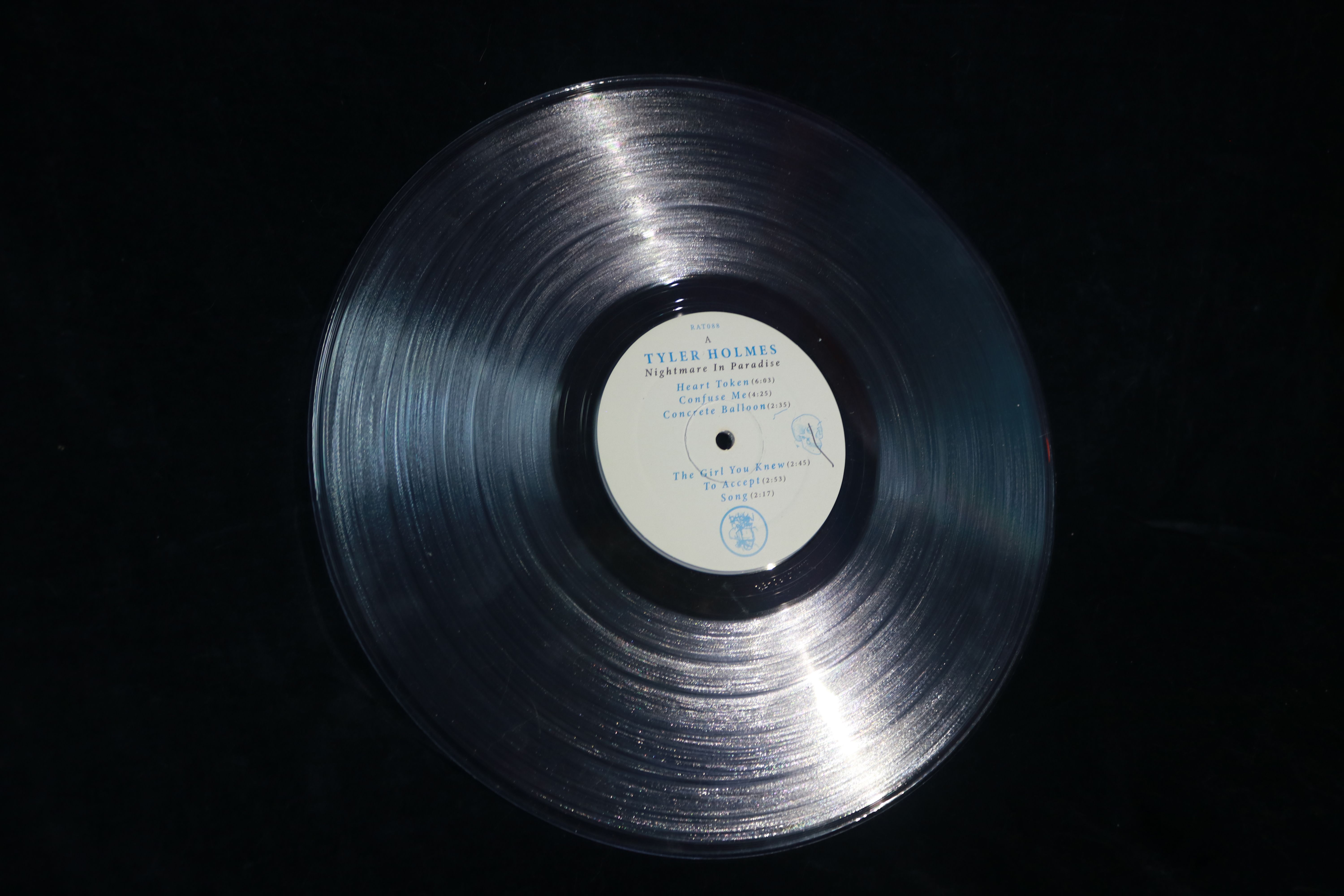 Nightmare In Paradise: 
01 Heart Token 
02 Confuse Me 
03 Concrete Balloon 
04 The Girl You Knew 
05 To Accept 
06 Song 
07 Moss 
08 Eden 
09 Hold Me Ghost 
10 Nightmare In Paradise 11 Guts 
12 Canvas
and we're on KPFA.ORG doing a. takeover of OVER THE EDGE radio Show Hosted by NEGATIVLAND!