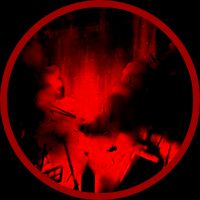 Thank you to everyone who pre-ordered our newest release, Joel Shanahan "Frozen Clock H\overing". The support was overwhelming and the double- cassette edition is already sold out! We were able to donate all of the pre-order proceeds to the Black Trans Travel Fund, and Survived and Punished. Make sure to click the link to find out more about both of those organizations. 
Although the cassette is sold out, you can still grab the pre-order in digital form
PREORDER "FROZEN CLOCK HOVERING" HERE. 
For the next Bandcamp Day,  September 4 we are announcing our two newest releases for pre-order. These are both brand new artist we have never worked with before, and we are really excited to share these wonderful works with you, for your help and SUPPORT allows us to continue going and releasing physical and digital media through these monumental uncertainties.  We are excited to be launching a brand new website, and online store. It's a much cleaner, more user-friendly version of the old site with a lot of improvements we're really excited about and a lot less broken links as well. 
Both of these will be extremely limited and you will prob want to preorder if you want to purchase, stay tuned tuned up with our mailing list, which is where we drop the info first.
We also have a few Custom One-Off TOTE BAGS left and a few  LP BUNDLE Starker Packs in Our Bandcamp Store.