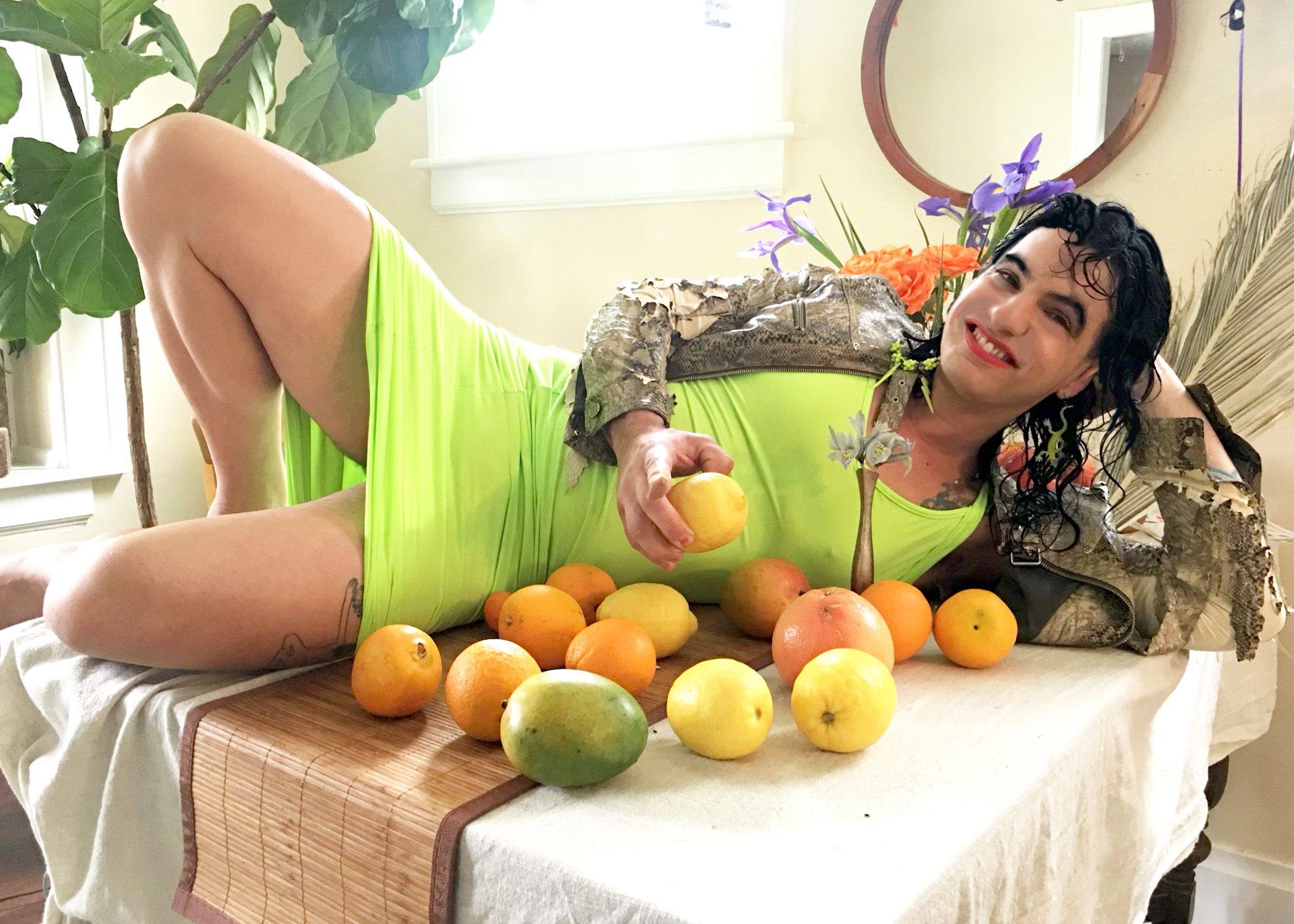 MONA DEMONE "S3RP3NT" is out in Cassette, CDR, and Digital Streaming on all your favorite streaming platforms. Please lend an ear to this special album and see why we are so excited to release it into the world to all of you! 
"Legendary underground artist, trans icon, and birth mother of queer worlds— when Mona Demone gives us song, we dance! 
S3RP3NT is a siren-wail from the thump thump thumping flesh machine. Gorgeous like a diesel mama! The song-beauty drives us forward, defiant, and transcendent, all joyous trans bodies and revolutionary release. Nourishment for our times. 
If you ride the serpent / Then we are destined to collide Mona sings. Like how she filled her greasy bus with gender freaks and drove it across the country to make noise, and I remember by the time the bus got to the west coast, everyone had lost their minds. How we all long to be on that bus! 
S3RP3NT is full of dance hits, lots of hips to go with Mona's remarkable transsexual angel voice. Tones all her own. Crystals on the ocean. It's the ocean you know from her comix, a dying ocean but you dance as she sings you into it because that voice. 
Mona sings for the transsexuals. She doesn't lie to us, she throws us into the honest best of who we are. I've seen her stitch trash into fantasy, but S3RP3NT is woven differently. It's the hours of her motherhood, and time found between, over years. It's the persistent alien spirit. It's Mona Demone birthing again, her child lovingly in her arms, her many trans families dancing and singing." 
- tee clutch, 2022 
https://ratskinrecords.bandcamp.com/album/s3rp3nt 
Please check this out as well as all the new merch items in our webstore and bandcamp store.