IT'S LIVE!  RATSKIN RECORDS is proud to announce our 84th release, JOEL SHANAHAN "Frozen Clock Hovering"  Double Cassette Album Art Edition Preorder!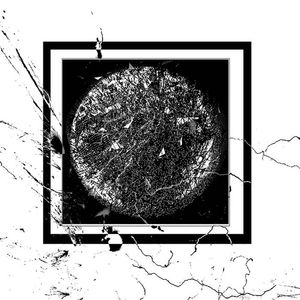 We are beyond excited to be releasing this breathtakingly stunning and heart-felt work of contemporary/future electronic music from Portland-based producer Joel Shanahan (Golden Donna, Auscultation, Puritan Waste, et al.) "Frozen Clock Hovering" takes the form of two sixty-minute cassettes housed in an elaborate box-set / art-edition style packaging, as well as digital download. 
For his first release for Ratskin, Shanahan presents a prescient double full-length cassette album spanning mixed-genre electronics with heavy cinematic overtones. Fresh off his LP as Auscultation for the 100% Silk label, Shanahan's newest release under his own name, "Frozen Clock Hovering" explores the complex, esoteric rhythmic zones, sewing dense forests of electronic drones all in crescendo, heavily mixed with lush, otherworldly ambient spaces which, in harmony, act as a guide for the previously uncharted sonic journey that is "Frozen Clock Hovering". 
"Frozen Clock Hovering' was simultaneously an attempt to seek comfort through creation, as well as raise the question—"When will this all end?" Musically, this work was inspired by early intersections of jazz and electronic music—like collaborations between jazz superheroes like Joe Henderson and Herbie Hancock and legendary synth explorer Dr. Patrick Gleason. It also draws from other early electronic music and music concrete works, as well as meditative synth work, and the patient passages of folks like Andrew Chalk and Drunjus. I'm sure that to most listeners, this work will likely and rightfully pale in comparison to the aforementioned references, but this is definitely what I was listening to and feeling inspired by when I recorded this work, also Mike at Ratskin asked me to write a blurb, otherwise, I would probably say very little, as I'm usually not one for "artist statements." From an emotional standpoint, this collection was created in the shadow of lingering pain, trauma, and general futility in tandem with the heartbreak of a failing and now finished relationship with someone I was very in love with. It sits in a contemplative purgatory, as I try to figure out how to scale its towering walls and pull myself out." - Joel Shanahan 
"Frozen Clock Hovering" is at once both dark and hopeful, disorienting and insightful, melancholy, and victorious. Through a meticulously idiosyncratic creative process, Shanahan has created a contemporary electronic music masterwork, bridging ambient and modern dance music. The nuance, care, and intentionality put into these compositions help solidify a psychedelic musical offering worth engaging in completely. The sounds of Frozen Clock Hovering oscillate just underneath our eyelids to sew warm beds as a temporary respite. Electronic pulses trigger huge electronic events, shooting us into space and slowly recoiling back through the cold atmosphere. plunging into the cold barren sea, leaving a faint crease in the sky, like brushes painting a sonic map to unknown futures, when you look back up into an unknown space all you can see is one, isolated Frozen Clock Hovering, 
Frozen Clock Hovering is available for preorder July 3rd, 2020, and released Sep 4, 2020.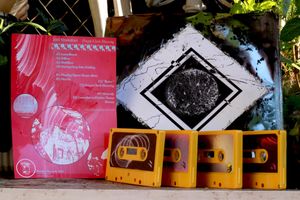 We will also be donating 50% of our sales from this entire weekend to Black Trans Travel Fund and Survived and Punished. Follow their links for more about the vital and very specific work bot of these organizations are doing for Trans centered Black Liberation as well as Abuse Survivor Liberation!