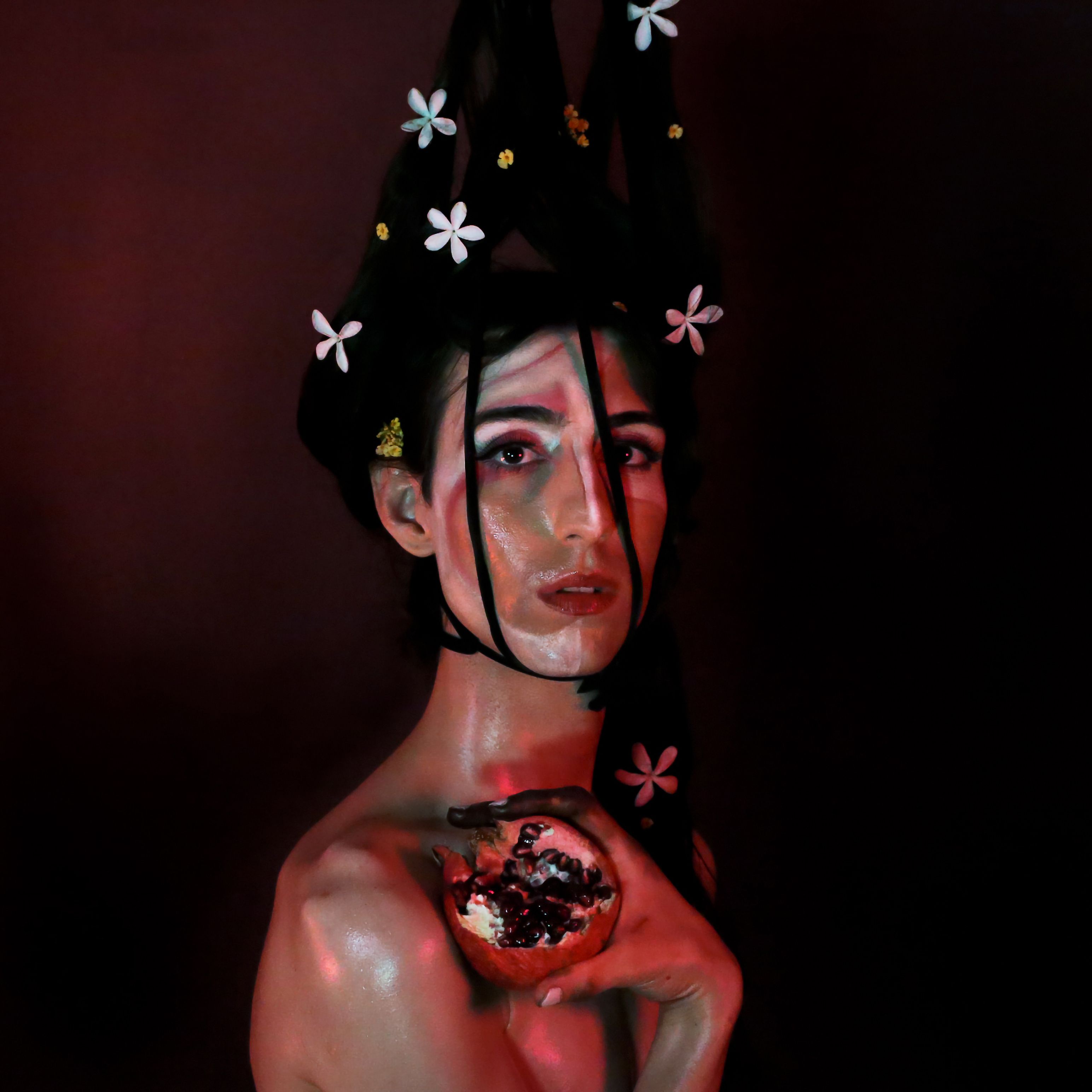 The Bedroom Witch's new album, 'A Place of Hurt', is OUT NOW (split release with Psychic Eye Records! It's available on 12'' black vinyl, jewel case CDr and digital. We are so excited to get to help bring this record into the world for you all. 
Self-described as "a love letter to heartbreak in the city", the album reflects on the confusing and crowded paths. The Bedroom Witch takes to form human connections, find love, and self-actualize while combating societal dogmas projected onto her identity. Throughout the album, the sounds of a city grind against lush synths and angel-demon croons. Car tires screech above wistful synth lines and give way to shattered glass, while hypnotic sirens bleed into dissociative 80s drum machines. 
We absolutely in love with this album, and are sure you will be too! APOH serves as the prequel to her 2019 album, Diaspora, on Psychic Eye Records. 
Cover artwork: Gabriel Gamboa  
Bandcamp:
https://ratskinrecords.bandcamp.com/album/a-place-of-hurt 
https://psychiceye.bandcamp.com/album/a-place-of-hurt
Make sure to watch the video for "My Only" which is out now in support of the album. 
Music Video Credits:
Directed by Sepand and Sepehr Mashiahof
Cinematography: Ricky Martyr
Styling & Choreography: Lanéya Billingsley and Laur Geiger
"The Healers" played by Lanéya Billingsley and Laur Geiger Red Room Spirits,
Trauma Bust, & "The Sacrifice" played by Sepehr Mashiahof
Hair & Makeup: Nora Mck
Concept & Editing: Sepehr Mashiahof